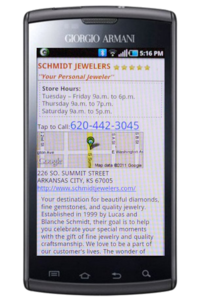 This is a Samsung Glaaxy S
showing a retail store
landing page.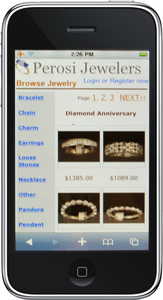 This shows a product
catalog on an iPhone 3.



GlitterPaw Software has has mobile features built in. All you need to do is enter your mobile domain name and all the mobile feature activate.

It comes with a simple default design, but your designer can create anything. Just make sure to plug in the correct GlitterPaw code and it will work.

The standard file format for mobile pages is xhtml, which is Google's requested format. It was created with that request in mind, and so that might change in the future.





Easy to create a mobile website using GlitterPaw Software.



Unlike other 3rd party mobile website systems, GlitterPaw can create an unlimited number of pages with easy button navigation.

Since it's the same CMS, you can share information from any database into the mobile site, including the product catalog as shown in one of the sample images on this page.

The GlitterPaw philosophy is to have a different mobile site than PC site because the mobile user has different and specific needs. That's why we don't use CSS tricks to simply reformat the PC pages into mobile pages.

The mobile website, or sections of the mobile website, can be password protected if needed.