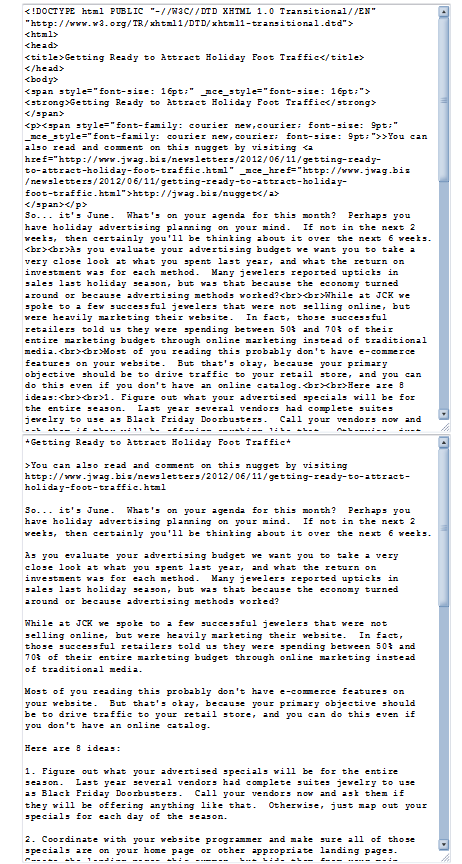 This is the 'Grab Code' Screen.


As part of long value SEO you should be archiving your monthly newsletters to your website, so, naturally, GlitterPaw Software steps up to the plate to make the process easy.
If you build your newsletter within GlitterPaw's Newsletter Module you can immediately archive it on your site, and generate the HTML and Text codes you need to paste int your email program.
Built in, GlitterPaw can generate the HTML code that works with GoDaddy's Express Email Marketing system.
The screen shot to the left shows the 2 windows where you would grab the HTML code (top) and the plane text (bottom) to paste into Express Email Marketing.