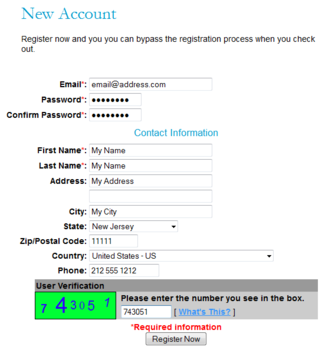 Example sugnup screen.
Customer accounts are also created automatically when someone makes a purchase through the shopping cart.
Users with website accounts can also access and maintain their Wedding Registry and Wish Lists.
A special "lockdown" mode is available for iPads and other tablets that allows website owners to run in-person events. During these events all the attendees can share a single tablet to add items to their wish list.
The lockdown mode assumes all users are trusted, and those in attendance will appear in a quick drop down list so they can log in and out quickly without typing.