Integration directly to your Authorize.net account has been included in GlitterPaw since version 10. To make it work you need to change a single setting in the Authnet account, generate an API KEY, then enter your KEY on the setup screen below.

After that, the shopping cart will seamlessly process payment transactions.

On the other hand, if you don't want to use Authnet you can simply capture the payment cards to the secure GlitterPaw Merchant System and process them manually in your store.

Other payment gateway systems are not yet available in the default GlitterPaw Software system. This is something you'd have to ask your WebDNA programmer to create for you.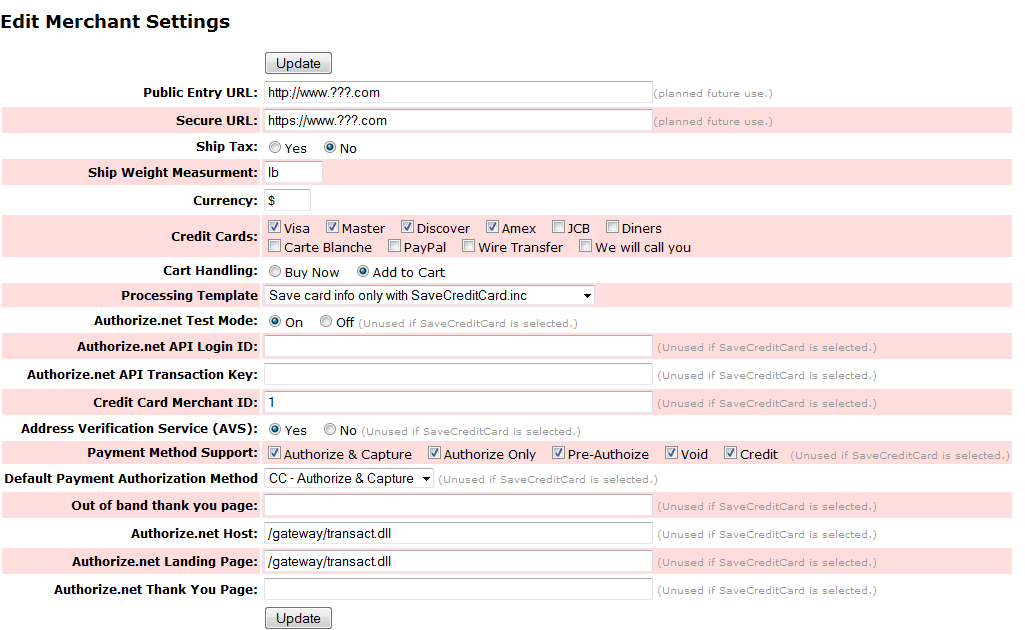 This is the Authorize.net setup screen. It's a brainless setup process ;-)