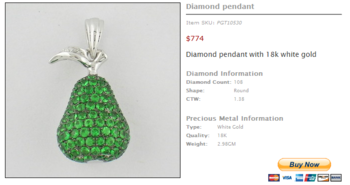 This product shown with a PayPal BuyNow Button.

Within the product screens of the GlitterPaw system is a special field for BuyNow buttons.

You can paste in the manually generated code from PayPal, Google Checkout, or both.

The BuyNow buttons will appear on the product detail page only when you've manually added it.

You can also have the BuyNow buttons at the same time you have the regular Authorize.net integration active. This gives the user the ability to choose their preferred payment method.